Safe for Family, Business and Pets
Inspection Specialist for Rockhampton Pest Control

PestX is one of the largest pest control service providers in Rockhampton, Yeppoon, Gracemere, Emu Park, Gladstone and Mount Morgan. We are aware of all the possible problems that pests create and offer you the most simplified pest inspection solutions to get rid of them permanently.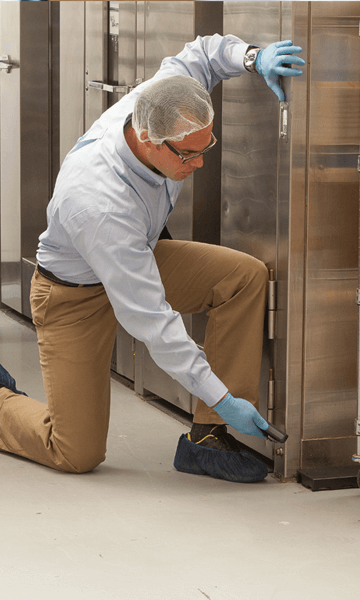 We've Got The Services For Your Location
You've come to the right place for pest control, termite systems, inspections, and carpet cleaning in Rockhampton, Capricorn Coast, Mt Morgan, Gracemere and all surrounding areas. PestX is your domestic, industrial and commercial pest control service provider, carpet cleaning and flood restoration specialist. All our work is fully licensed, insured and guaranteed. All our staff are police checked and we voluntarily carry the highest optional levels of insurance cover. We offer general through to complex pest services such as working at heights, pigeon and bird control or feral animal control.
Termite Control
PestX has access to the best and most experienced personnel in the industry with combined knowledge of hundreds of years. PestX is family owned and operated right here in CQ – we know the climate, the pests and how to solve your needs. We service any type of pest you can probably think of, and maybe some you didn't know were pests! PestX is experienced with Commercial, Household and Industrial clients and in fact we are even called upon by the National pest companies to sub-contract when they have a problem. We might just be the most trusted locally owned pest, carpet, cleaning and maintenance company in the CQ area.
Pest Control – Carpet Cleaning
We all know pests and filthy carpets full of germs can be potential health risks to you, your family, employees or customers, and pests like termites can severely degrade your buildings value and it's structural integrity. PestX also knows that if you have flood water inside your premises you need to act NOW to get it out before mould and timber damage goes crazy. PestX knows how to make your premises fresh, dry and germ free again.
Rentals
For those of you renting premises, PestX can help when you have to move out with Flea and Cockroach treatments, Carpet Cleaning, Bond Cleaning and Maintenance so you get your bond back fast from your real estate property manager. PestX is registered with most Real Estate Agents, Government Agencies and support organisations like Blue Care in your area.
Contact us with your needs and we will come up with a plan to suit you. Call now.